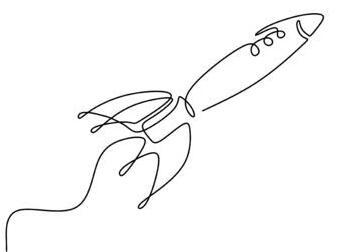 Nik Page
Experience. Product. Business.
***
Focus Your Design to Maximize Success
***"Who's it for?" ***
"Why should they give a shit?"If your answers don't make the listener want to hear more, you'll probably fail.
If you don't want to fail, let's chat.
"User Experience is the sum of emotions felt by the user while interacting with your brand."
Targeting Your First Customers
What's the person like who'll be thrilled to see your solution? What problems of hers can you solve, what needs can you satisfy so well she'll want to sing your praises and more importantly, be glad she gave you her business?Understand her as well as you can, speak her language, and find the very best match between what she wants and what you can give amazingly, spectacularly well.Don't aim for "everyone".Aim for the bullseye.
Designing Experience
for the
First 100 Customers
You've planned a fantastic party. The venue, the entertainment, the energy feeding the crowd. It'll be an amazing experience... for 100 or 1,000 people. But how do you make it amazing for those first arrivals?For many startups, those "first arrivals" are even more important, not only infusing much-needed cash but helping to spread the word. Imagine if invitations to your party were sent by guests already there? What makes those first adopters send them?Take advantage of your ability to focus on them and design their experience to be spectacular.
Pitch to the Person
Not to "Investors"
Your prospective investors are the tiniest target group of all. All your pitches are likely to be face to face, often 1-on-1. The success of a pitch can mean the very life or death of your company. The importance of targeting individual decision-makers and designing the pitch experience for them rather than for "investors" can mean success... or otherwise.You have to remember that professional VCs see pitches and projects all the time. They hear hope and promise all the time. You need to stand out, to be amazing to a few who'll say "yes". Being "interesting" to many will get you nowhere.
Professional Coaching
The best performers know that they need coaching to bring out that best performance. Succeeding in a startup venture requires your best.I know that money is tight for startups so I'm offering limited amounts of time for reduced rates when paid up front. If you prefer standard invoicing with 30 day terms at the regular rate of €109/Hour please contact me.
Recent Clients
Consultation: 1hr
On Demand
€129
The Do Gooder:
Pro Bono and reduced rates available for selected non-profits, educational, and very early stage startup projects.
*Prepaid booking prices. No returns - but all reasonable effort will be made to accomodate rescheduling within 14 days of original booking.
---
© Nik Page 2020-2024